Welcome to New Female Leaders Careers
Expand your teams and organization with New Female Leaders, reach more than 70.000 female leaders and accomplish your Diversity, Equity & Inclusion goals. So you don't have to use the phrase: "We don't know where to find them" anymore.
Companies that we already work with
What kind of roles can I post on this platform?
A New Female Leader does not have to be your next board member (today ;-)). She can be your Social Media Manager, your Customer Success Lead, your first HR person in the company or your CCO in a 10-headed start-up. We see the word leaders in the broadest sense. Don't we all lead ourselves everyday?
We have a very broad network of female leaders in all industries, so don't hesitate to challenge us and our network with your roles. Our network contains female leaders with 3+ years working experience up to director and CEO level. Once we have received your application, we will -if necessary – actively broaden our reach and make sure you will reach the relevant female leaders for your organization.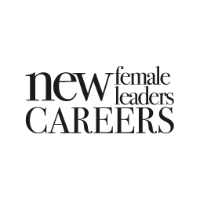 Get in touch straight away
Do you have any questions or do you want to post two or more vacancies on our platform? We've got your back! Contact us directly:
What makes a New Female Leader different?
A New Female Leader is a woman who is aware of and connected to her values and knows what she stands for. She leads herself and others authentically, hence is not the stereotype leader we have been used to in the last decenia. And this is good news, as this is also what we no longer need, looking at the challenges we face as a society and probably in your company too.
She has several years of working (and leadership) experience, is ambitious and wants to make a difference. A New Female Leader is aware of the value of diverse and inclusive teams, she spreads the word about equal opportunities and leads by example.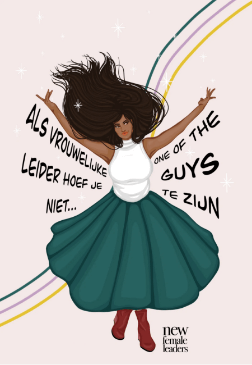 As a New Female Leader, you don't have to be one of the guys.
What our community says about us
Bold and progressive
Eline Leuten

New Female Leaders is exactly the type of initiative that the Netherlands has been waiting for. In these times – with our Earth under pressure, increasing segregation and economic inequality between groups within our society – I feel that we need a new leadership style, based on caring for each other rather than on ego, and on making a contribution rather than purely on making money. This is where female leadership becomes of crucial importance and deserves our full attention. Openhearted, in-depth interviews with women who forge their own ways, go against the current – and in doing so change the world and our view on leadership.
A contribution to society
Nina Piersen

Great content for all women who wish to become inspired. The world needs more female leaders (or men who employ their female leadership skills). New Female Leaders offers a wide range of female role models who – each in their own way – make a fantastic contribution to our society.
Refreshing and unique
Janneke Niesen

New Female Leaders is a refreshing podcast that offers a lot of inspiration. It contains practical tips and insight into how the various women approach their career. Every conversation offers something that will be of use to you.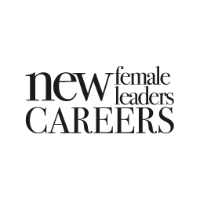 Get in touch straight away
Do you have any questions or do you want to post two or more vacancies on our platform? We've got your back! Contact us directly:
It's not easy to find the right people and talent for your organization, let alone to find the right female talent. This is where we come in.
We know that many organizations – like you – are desperately looking for female talent, and often we hear the phrase: we cannot find them!!
We solve this issue for you. By sharing your vacancy in our community of 50kK + New Female Leaders, you will be able to tap into an unique niche of female talent. Who all want to make an impact. Your vacancy will be visible on our Career Platform and we will share the vacancy in our weekly newsletter, as well as on the New Female Leaders socials to make sure that we reach the right women for your job opening.
Check out our offering and select the right approach for you and your organization.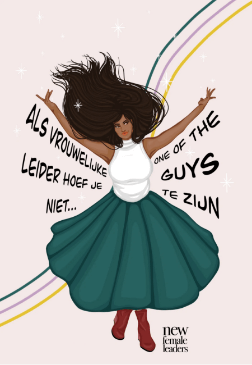 The most powerful storms are named after women for a reason
Authentic leadership is the new leadership
Science confirms: it is much harder for women to lead authentically, as a result of the stereotypical ideas our society still holds with regards to "good leaders" and "good women".
Also, in many companies and industries, less than 30% of the team members are female. Thirty percent is the scientific threshold for "minorities" to be able to contribute authentically to a team and organization.
Yet, we know from more than 130+ interviews with female leaders that it IS possible to lead authentically, regardless of the context you work in. With our 3C model, we support women daily in their journey towards making an authentic impact in the organizations they work in.
We deeply believe that more authentic female leaders will lead to better organizational performance, organizational culture and a better world.
Retain your female leaders
Since 2019, we have been interviewing female leaders and have established a unique network of 70k+ new female leaders; women who want to make an impact and lead from their authentic selves.
Not only is it hard to find the right (female) candidate, we have also learned from many conversations with organizations like you, that it is hard to retain your female talent too. And we must agree, after you've found them, the job isn't done yet.
We therefore also help you offer the New Female Leaders guidance, to make sure they can and will authentically add value to your organization. With our leadership program The Accelerator, your new (and current) female hires will be supported in the development of their authentic leadership skills.
We truly want to make an impact
New Female Leaders is a Social Enterprise. We donate 30% of our profits to our foundation, which will then invest back in female entrepreneurs.

Our conclusion of 3,5 years research is that "female" leadership does not exist. We believe it's all about authentic leadership and an authentic balance between masculine and feminine leadership skills. By connecting companies like you who acknowledge the value of DE&I and our network of New Female Leaders, we want to contribute to fast forwarding the gender equality transition.

You can find more about our vision in our book new Female Leader.
Meet our New Female Leaders team
Caroline Glasbergen

Founder of New Female Leaders
Eline Meijer

Operations manager
Marjolein Gernler-van Westen

Operations manager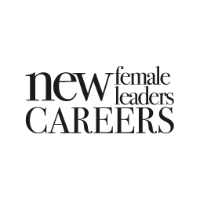 Get in touch straight away
Do you have any questions or do you want to post two or more vacancies on our platform? We've got your back! Contact us directly: